Christmas markets in Florence and beyond...
  Florence has been brimming with lights and decorations, and you can finally immerse yourself in the Christmas spirit of the city of Giglio.
What could be a better chance than a stroll through the artisan market stalls and booths selling local products? Where? At Christmas markets all around the city and beyond.
Christmas Market in Santa Croce "Weihnachtsmarkt"  
 Wooden chalets adorned with decorative lighting and Christmas decorations in the picturesque setting of Piazza Santa Croce. Here you will find the authentic German-style Christmas markets; exhibitors include those featuring local products such as mulled wine, beer, sausages, sauerkraut, pretzels and strudels and must-have gift ideas such as Christmas decorations and wooden handicrafts
Where: Piazza Santa Croce, Florence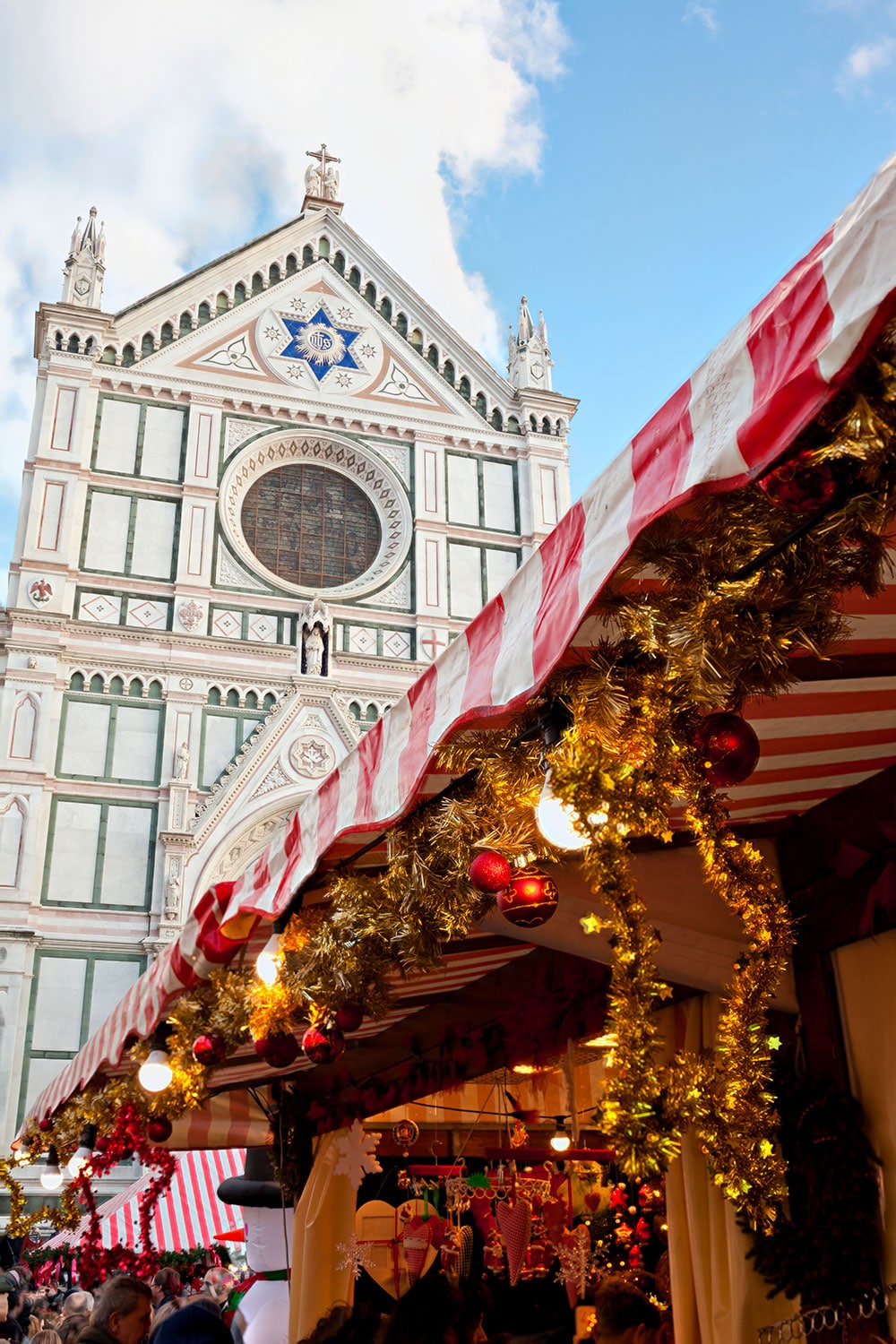 Fierucola dell'Immacolata
 A charming small market that stretches into the square and under the loggia in the Piazza della Santissima Annunziata. Here you will find stalls selling handcrafted products and small family-run stands. And that's not all, events dedicated to adult and children's activities such as weaving workshops will allow you to unleash your creativity through the local artisanship!
 Where: Piazza della Santissima Annunziata
Creative Factory
 Take a trip to Piazza dei Ciompi and start rediscovering artisanship 2.0
 At the Creative Factory, you can meet young artisans offering unique and creative handicrafts that are the perfect choice for the original gift you've been looking for!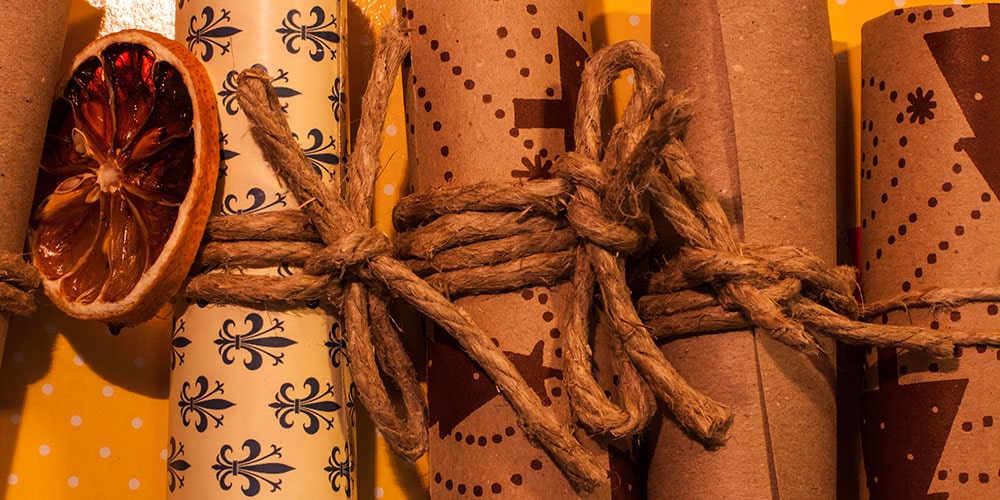 Where:  Piazza dei Ciompi
Indipendenza Antiquaria
 This small and charming historic vintage and antiques market will take you on a journey back in time. The items for sale range from furniture to small jewellery, as well as traditional Florentine artefacts, perfect to take with you as a holiday souvenir. The central location of Piazza Indipendenza a few steps from the Florence Cathedral will be the setting for your stroll through the delightful stalls of the small market.
 Where: Piazza Indipendenza
Outside Florence...
And if you want to discover new places, you can't miss the Christmas Markets in Arezzo! Every year the largest Tyrolean market in Italy is held in the city of gold! There are many stands offering local products, where you can sample the best Tyrolean beers, as well as traditional huts where you will find decorations, gifts, wooden artefacts and food. The city of Arezzo can be reached by taking a train from the main train station in Florence and it takes less than 1 hour to reach your destination.  Why shouldn't you miss a chance to visit this market? Of course, besides being so popular, you'll have the chance to talk to the real Santa Claus!
 Where: Piazza Grande  
Info: https://mercatodinatalearezzo.it/il-mercato/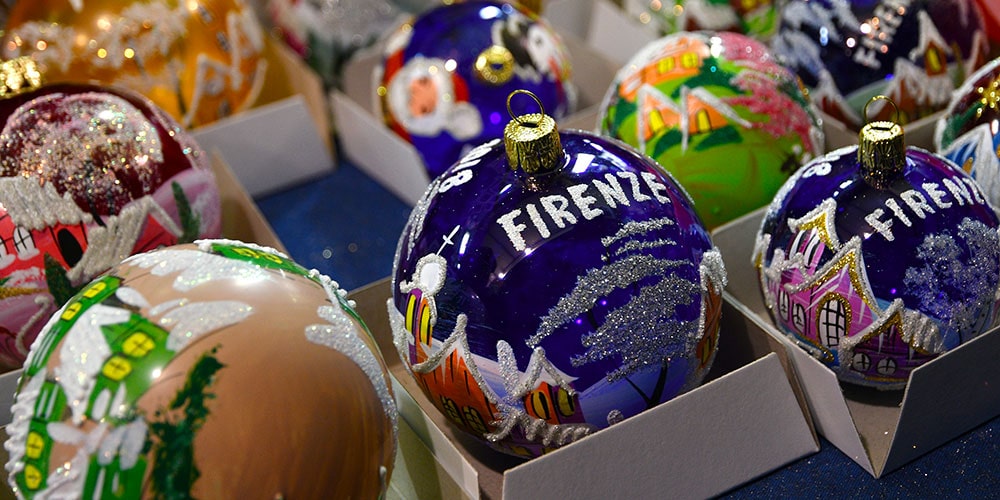 Markets and Christmas Village in Montepulciano
 Characteristic Christmas market, in the picturesque setting of Piazza Grande and the streets adjoining Montepulciano. You are never too old to make a wish and inside the medieval castle in the square, you will find Santa Claus waiting to hear your wishes in full Christmas spirit surrounded by lights, decorations and surprises! Our guide is mainly focused on gifts, and the involvement of local artisans and different product categories will immerse you in the festive shopping experience. We suggest that you drive to Montepulciano by taking the Firenze Sud exit.
 Where: Piazza Grande, Montepulciano
 Info: http://www.nataleamontepulciano.it/ENG/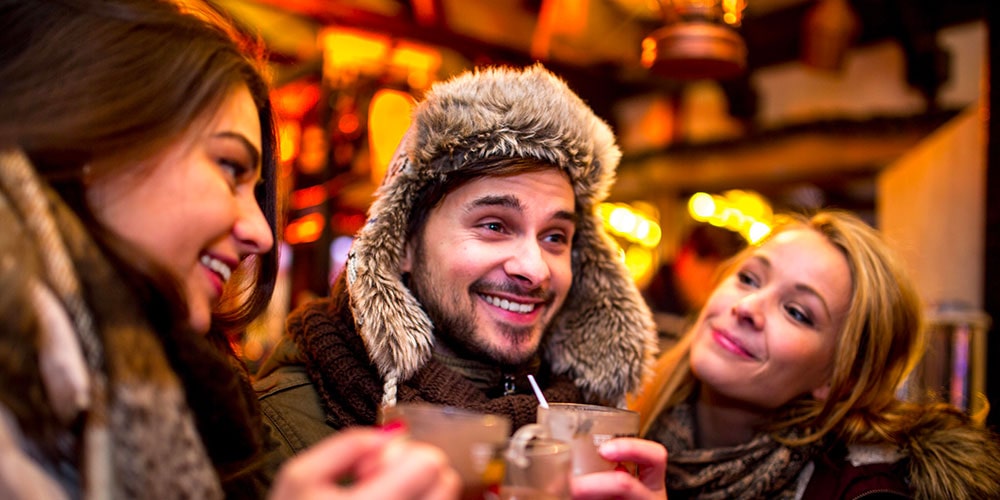 We are sure that the spellbinding festive atmosphere will make your stay even more enjoyable... Now you have no more excuses; it's time for you to succumb to the charm of Tuscany under the Christmas lights!