While Czech beer has earned a well deserved International fame in the past decade, for some unknown reason Czech food is not as popular as other European cuisines are in the rest of the world, although we can safely say it's absolutely delicious. Try it for yourself and you will see!
Food is definitely one of the highlights of any journey and to try local dishes is an essential experience in order to get to know a different culture. If you are in Prague and want to go deep into the Czech food traditions and eat like the locals, then you are going to have it easy, as you will try some of the finest food you will ever taste.
Interestingly, there is a deep connection between the main dishes in the Czech cuisine and some other European culinary traditions. Because of the constantly changing borders in the central region and because of an interesting variety of ethnic backgrounds, Czech specialties often have roots in other countries or very similar dishes in different regions, but they also show their own unique twist with a bohemian style. 
Czech pastries and chocolate
Many of the countries historically linked to the Austro-Hungarian Empire have a long tradition of Pastry and baking recipes and Czech Republic is no exception. In fact, many tourists in Prague opt to take at least a one day food tour during their stay and get the chance to indulge in artisan chocolate shops, local cafes and bakeries serving any sort of sweet treat.
Iconic pastries and mouth watering chocolate can be found everywhere in downtown Prague as much as in the suburbs or small villages in the countryside.
Are you hungry? If the answer is "Yes" then you better take a not of these unmissable Czech pastries to try during your visit: 

• Trdelnik: this is the most common sweet pastry you can find in Prague's streets. Countless storefronts throughout the capital display this heaven-sent rolled pastries and many bakeries in town cook them on the spot and sell the freshest trdelnik. Head to Krusta in Drazickeho Square 12, take a sit on the external patio opposite Charlie bridge and enjoy watching the woman making trdelnik outside the shop. The dough is wrapped around a stick called trdlo,  sprinkled with sugar and spices and cooked over flames. This is possibly the best Prague food experience you could have! 

• Strudl: the so-called strudel in Vienna become strudl in the Czech Republic and it's no less than its most famous Hungarian sister. Strudel-like desserts become very popular in Central Europe in the 18th century and since then every country has their own version of the recipe. The Czech one is slightly thicker and with a pink shaded filling made from apples and raisins. Delicious! 

• Makový koláček: this is one of the very few Czech pastries that has become very popular in the US. Originally created as wedding desserts, it's now part of the breakfast routine of many people around the world. Try a kolach at the Artisan Café & Bistrot in Vejvodova 1 in Praha 1 and treat yourself to this yeast made dough filled with poppy seeds paste and almond powder.

• Medovnick and Marlenka: during your exploration of the best Prague food, ensure you save some space for these two popular honey cakes which are genuine icons of the Czech food tradition. Honey is always been a very important ingredient of the local cuisine since the Middle Age, so you will try an actual piece of local history!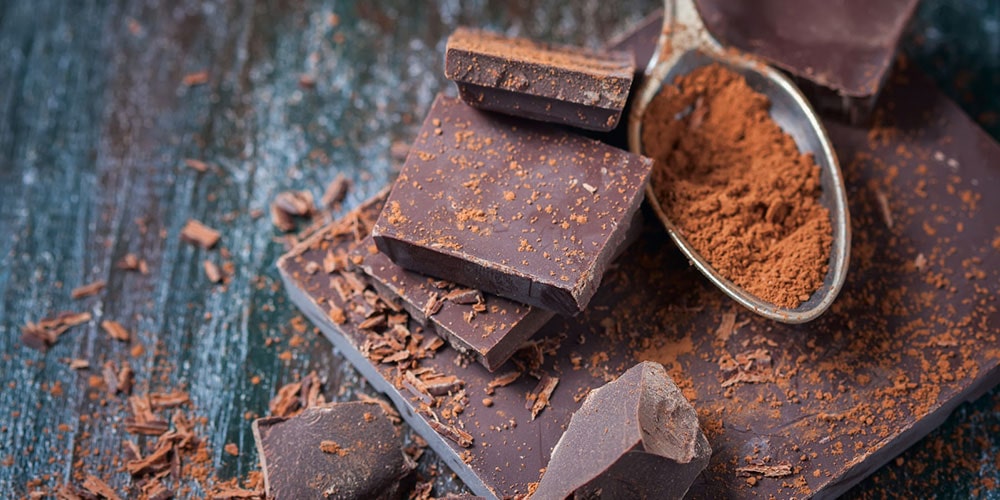 Credits photo = prazskacokolada.cz
 
Goulash and more Prague food specialties
As many chefs use to say, Czech cuisine "is all about soups and sauces".
Among many glorious dishes in the local cuisine, the world-famous Goulash definitely stands out. This meat stew with tomato, paprika and vegetables (a bit less spicy compared to its Hungarian sister dish) is an absolute must-try of the Czech food scene.
Talking about soups, another flagship of Czech food is Kulajda, a creamy potato soup with mushrooms, dill and a dash of vinegar topped with a poached egg.
If you like meat you should definitely try a Vepřo-knedlo-zelo with roast pork, stewed cabbage and the iconic Knedlíky, the typical bread dumplings which are a key ingredient in many local dishes.
Knedlíky can be both savory or sweet and are the perfect food for soaking up all the delicious soups and sauces present in the Czech cuisine. Bread dumplings, potato dumplings, dumplings with bacon, dumplings with butter and herbs, and also fruit dumplings, sugar dumplings and many other can be consumed any time of the day and are perfect for breakfast, lunch or dinner.
A special mention to the Czech beer
Czech beer is according to many people one of the best beers in the world and it's internationally recognized as one of the highlights of the local cuisine.
It might be because of the thermal water used to produce these fresh and tasty alcoholic beverage or maybe it's the ancient tradition of producing beer in every monastery around the city, but the fact remain that Czech beer is the most appreciate product of the local food tradition.
Maybe that's why Czech people are the biggest consumers of beer in the world!
We highly recommend you to go for a beer tasting when you're in town and try these interesting beers:
• Pilsner Urquell: the most internationally recognized Czech beer is produced in Plzen town, which is located 80 km southwest of Prague. It's well known for its strong and hoppy flavor.
• Staropramen: this light and fruity beer is produced in Prague City - within the Smíchov district - and it's very popular among locals.
• Velkopopovický Kozel: this strong and smooth stout is often mentioned along the world's finest beers and it's well worth a try.
• Uneticke: this traditional Boheme beer is brewed in Únětice town in the Plzeň region since the 16th century. The production of this liquid bread (as Czech people call beer) is been shining since then and keeping its own distinctive top quality.
Tip - We recommend you to memorize the word Pivo: it means beer in Czech and you might use it
quite often during your stay in Prague!